Fiberglass Pools

Find your perfect pool today! Select from six manufacturers and over 150 models.

Learn More

Liners and Liner Replacement

We have been replacing pool liners for 28 years so you know you will be getting quality installation.

Learn More

Sales and Specials

April special: free salt system with any pool
purchase, this month only!

Learn More
We'll help you make your back yard a perfect retreat!
We are proud to serve all of Georgia with quality fiberglass swimming pools and in-ground liner pools. Fiberglass pools are very appealing to the eye and make any yard a fancy retreat. Liner pools have the ability to be any size and shape from very small swimming pools to very large swimming pools. We also replace in-ground pool liners.
Swimming is some of the best exercise because it relieves joint pressure while in a pool and swimming helps tone muscle. Give us a call today or email us, but see our sales and specials page first. You will see fiberglass and liner pool photos and pricing there.
Homeowners today want their backyards to be an extension of their homes where they can relax and spend quality time with family and friends. We are dedicated help you achieve just what you envision for that "perfect retreat" for your home.
Check out our Sales and Specials
Receive Our Newsletter
We'll remind you to get your pool back in balance after a rain, and remind you to leave your pool pump running when the outside temperature will drop below freezing. We'll also notify you when we have a sale, clearance items, specials, and pool tips. Sign up today!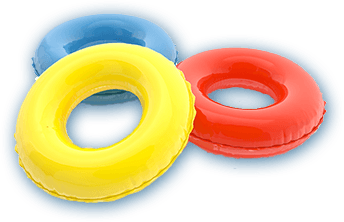 Our Testimonials
Next
Previous
"We got the best deal and the nicest person to put in our pool. The other salesmen couldn't stop talking and seemed pushy and well polished. Mike came across like a regular guy. He was genuinely interested in what we needed. The pool looks so good in the back yard. If Mike puts your pool in, you won't be disappointed."

- Francis

"I called South Georgia Pools after looking at the pool they put in down the road from us. I liked the way it looked, so I decided to get one like it but a little smaller. They started right when they said they would. They stayed with it till the job was done. I could trust Mike with what he said, because he always did what he said he would do. He called me one evening to let me know he wouldn't be out until after lunch, and right after lunch the next day, he was here. They even transplanted a 6 inch tree for me and didn't charge me a dime. The pool looks great! The wife and kids love it. I would highly recommend them to put your pool in. "

- Andrew

"I was having a house built and wanted a pool put in before I moved in. I only had so much money and I really didn't know if I had enough for a pool. I called everyone and they said I didn't have enough for a pool. I called South Georgia Pools and they made one to fit my budget. The pool looks great and they were done on time."

- Lisa

"Quick note just to say thank you again for ordering me the liner and liner lock. It was a pleasure doing business with you. The liner fit like a glove and it took us about 3 hours to get the liner in and get it ready for water. The Liner was marked very well and your instructions came in very handy. I appreciate the time you gave me and the great price also. I will look you up in the future if I ever need any supplies."

- Kevin

"Mike put a liner in for me. My pool was totally green. He was about the same price as my other bids, but I liked the liners he had better than the others. It never looked so good. "

- Sarah

"We had called around and got prices on pools. Everyone wanted to sell us a gunite pool but we didn't want to spend all that money. When Mike came out we got a good feeling about him when we first met. We could tell he was honest. We had him put our pool in and we love it! "

- Jenny

"South Georgia Pools put in my pool. This is my first pool. Mike was patient in helping me understand how to take care of the pool and even came over a couple of times after the pool was done. Now my grandchildren come over and swim. We should have bought a pool long ago."

- Lavern

"I bought a house and the pool was a disaster. Trees growing in the pool, frogs and snakes. The pool had not been taken care of for over 13 years, as far as I can tell. Mike replaced the deck, cleaned everything out, put in a new bottom, put new tile in the step, new cool deck and stain. He did a great job."

- Pat

"South Georgia Pools installed my liner for me. They did a good job for me. I would recommend them to others."

- Joe

"We bought a pool from Mike and sure have enjoyed it. When you are ready for a pool, call up Mike. He will do a good job for you."

- Jeff

"Mike, The pool looks really great. Much better than I imagined."

- Shannon

"I went to one of the pool companies to buy some chemicals for a pool at another property that I have. I mentioned that I was having a pool put in at my house. They asked who was putting it in? I told them Mike at SGP. They tried to discourage me from buying from him but I could see that Mike was honest from the day I met him so I went with my gut feeling. I am glad that we did. He put a beautiful pool in for us. I would highly recommend Mike to anybody."

- Dennis

"Mike, we really appreciate the hard work that you did on our swimming pool. You really had to fight the water in this one. We are very pleased with the look of the pool and how it's laid out in the back yard. Thanks."

- Bill

"It has been a pleasure to deal with you Mike. Our pool looks great."

- Doug
View all testimonials